A bucket elevator that can lift large volumes for you – every day
FM-Bulk Handling – Fjordvejs bucket elevators are robust and designed to run 24-7, 365 days a year! They are made from heavy-duty materials – stainless steel (AISI 304 or AISI 316), painted in RAL colours or hot-dip galvanised.
Capacity
Standard capacity is between 5-900 m3/hour, but we are also able to manufacture bucket elevators to your specified requirements if you require greater capacity or have other needs.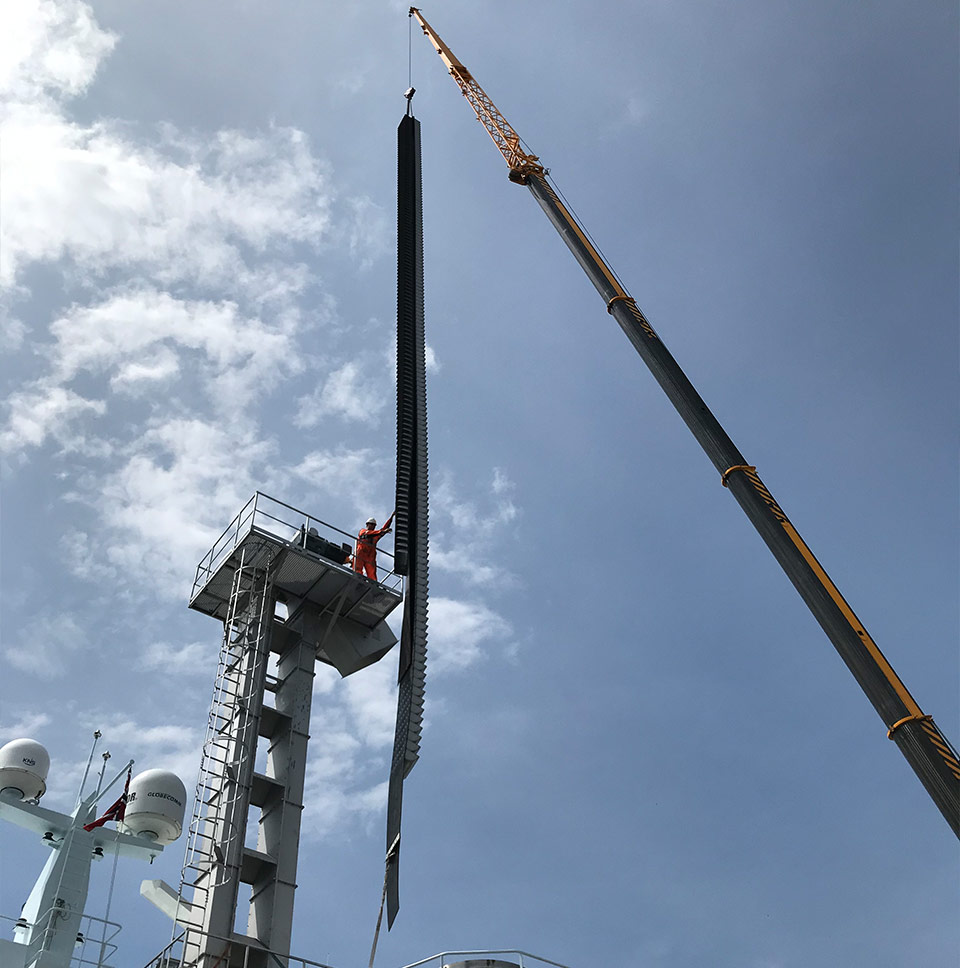 Standard to FM Bulk Handling – Fjordvejs bucket elevators:
Dust-tight flange joints in all elevator tubing
Inspection hatch and porthole in one of the tubes
The bucket belt is tensioned by spindles, positioned on both sides of the bucket elevator. This ensures that belt tension is even and easy to adjust.
The bucket belt is both oil and grease resistant using the type of buckets you require
Buckets can be supplied in plastic, steel, stainless steel or other types of materials
Our bucket elevators are bolted assemblies
Easy to clean and maintain at low cost
All bearings, bushings etc. are of the best quality, ensuring the reliability of our machines. This prevents costly and irritating down time and minimises environmental impact.
Motor
When deciding on the drive system for your bucket elevator, you can choose between helical gear, parallel shaft helical gear or helical bevel gear motors, depending on your preferences and materials, capacity and running time requirements.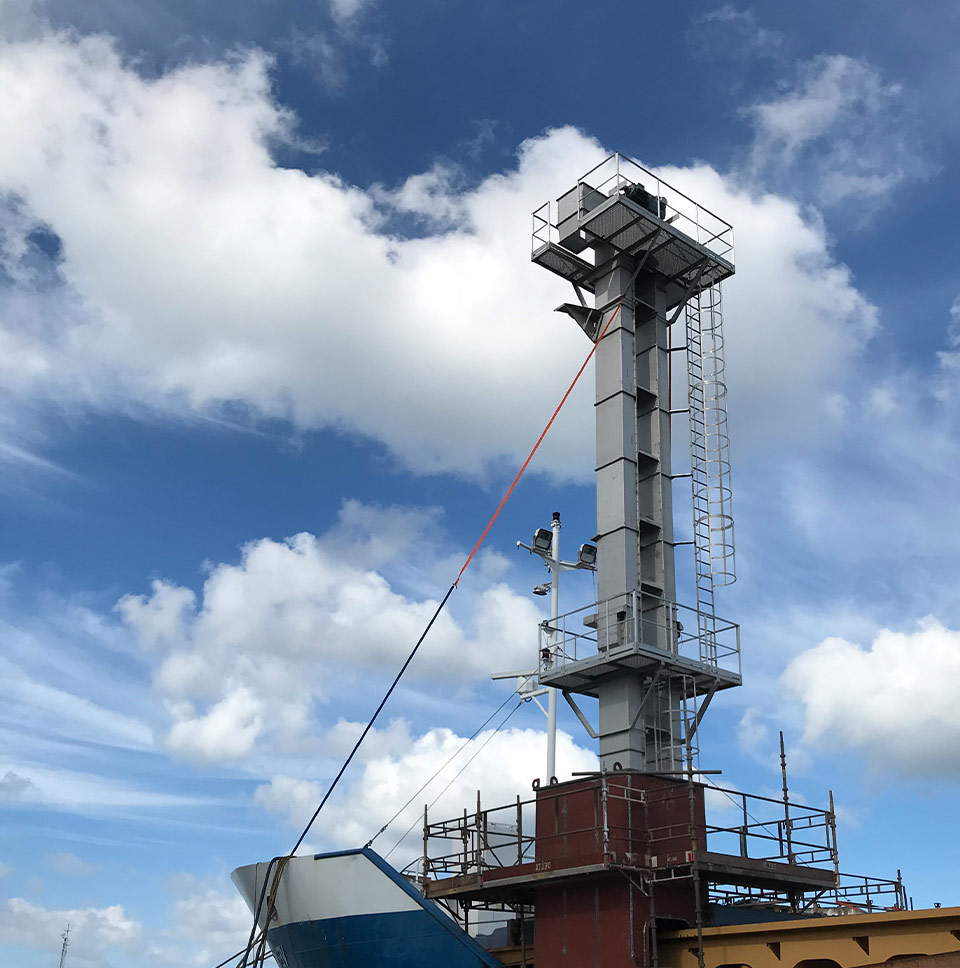 Extra hardware
Inlets on both sides
Back stop
Speed monitoring protection
Slow speed monitoring
Cleaning hatch on each side of the elevator base
Pressure equalisation pipe
Nonfric plate in outlet and suction connector
Pressure feed screw conveyor: We recommend that you use a feed screw conveyor at the base of the ele-vator when transporting a product with little flow. This ensures that buckets are filled optimally and will allow you to maintain capacity. This also allows the intake height to be low.
Pellet base, designed for the transportation of extruded fish pellets and other materials that require low-impact processing. This makes the bucket elevator essentially self-cleaning, as the base follows the buck-ets' periphery and is unchanged when the drive belt is tensioned. The bucket elevator's base can be opened and closed manually or automatically using pneumatic cylinders. This makes cleaning fast and effi-cient.
If required, FM Bulk Handling – Fjordvejs can supply bucket elevators to ATEX standards.