Avoid spillage and dust when transporting and dosing
Fish feed depends on low-impact transport to prevent crumbling that has an environmental impact for the simple reason that fish do not eat crumbled pellets. FM Bulk Handling – Fjordvejs is also concerned about the environment. This is one of the reasons why our ship loaders and unloaders have a low impact on fish feed.
It also helps you to comply with strict requirements about dust/crumble quantities in fish feed. Crumbling is itself wasteful and bad for business, so low-impact fish feed management makes good sense for your business, both in production and when distributing the feed to fish farms.
Effective transport without crumbling
FM Bulk Handling – Fjordvejs are experts in fish feed and how to avoid crumbling and waste during transportation. Our solutions (e.g. bucket elevators, chain conveyors, ship loaders and unloaders) do not agitate feed pellets during transportation, which minimises crumbling and waste unlike traditional blower solutions or other mechanical solutions.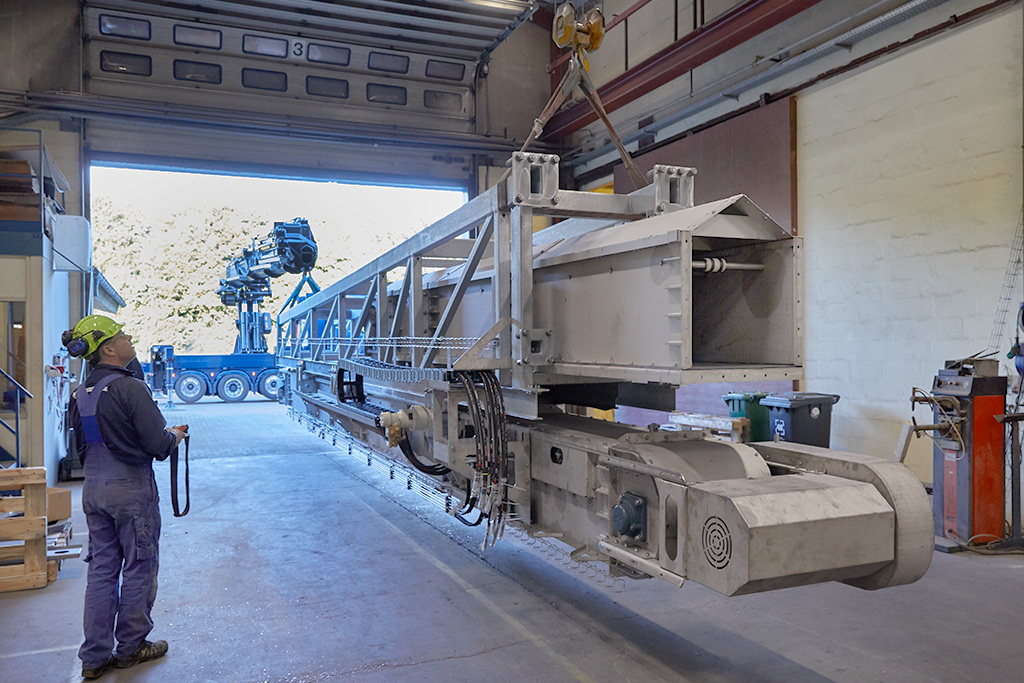 We ensure low-impact transportation of fish feed
Our systems are able to manage fish feed without causing crumbling, even when large capacities are involved. We ensure low-impact transportation, allowing your plant and your fish feed to achieve compliance with environmental requirements, leaving you with satisfied customers. The products we develop include ship loaders and unloaders, transport and dosage systems and maritime distribution systems.
Optimal fish feed transportation solutions
Tell us about your requirements for efficient low-impact fish feed transportation. With our extensive experience in this area, we can help you to develop the optimum solution for your needs, with minimised waste.