We value precision and volume
FM Bulk Handling – Fjordvejs weighing systems are constructed with high standards of precision and the capacity you require. We supply scales that are accurate to 2 grams and scales of up to 30 metres in length.
Where in the system should your product be weighed?
We design and produce scales with many functions: Scales, belt weights, weights for silos on ships sailing with fish feed, for example, small bin scales, weighing systems for filling big bags, screw conveyors,and chain conveyors that are able to weigh and many other combinations that are in demand by our customers. They are always individually adapted and fitted with weighing cells, based on your needs and requirements.
Mix precision
We design systems where raw materials silos in feed factories are emptied by screw conveyors into scales that ensure that the required quantity of the product is added. As many as 10 different products from different silos can be weighed as they land in the scales, one product at a time. A chain conveyor underneath the scales ensures that it is emptied quickly and effectively, e.g. into a mixer.
Where micro dosing is used, scales that are precise to 2 grams are always built in.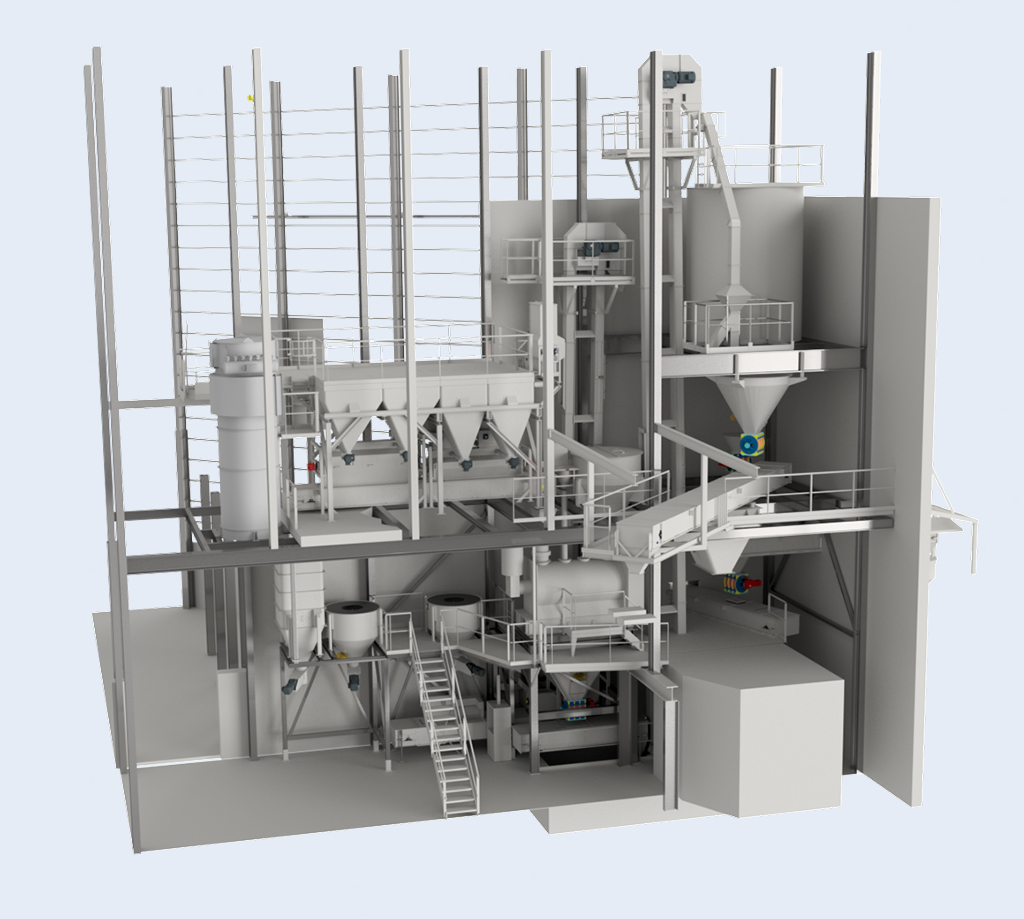 Various options, depending on your requirements
Scales can also be supplied with a secondary bin/hopper to minimise emptying speed and increase weighing accuracy, such as in feed production with many batch passes over the course of a day.
Ask us and we will design and construct the weighing system you require.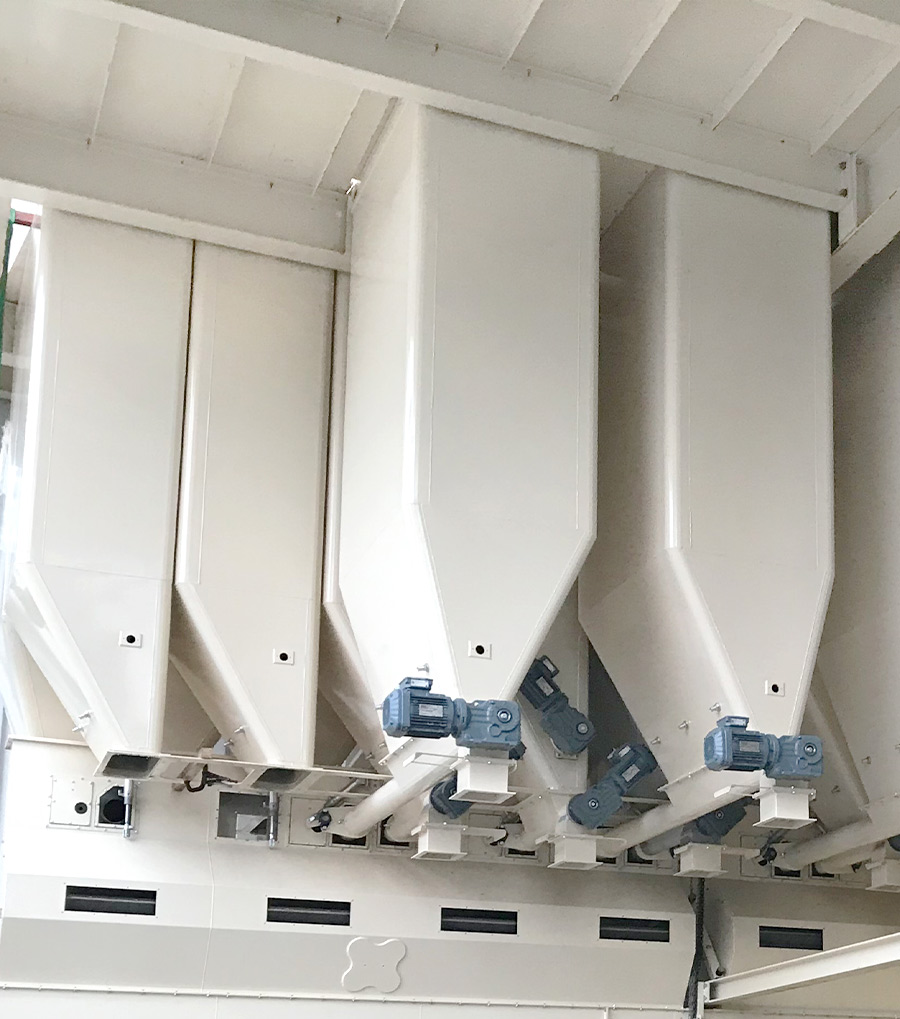 Standard to FM Bulk Handling – Fjordvejs weighing systems
FM Bulk Handling – Fjordvejs scales always have rounded corners to prevent products being left in the scales.
Solid constructions that are built to work all day, every day, all year round
Flex connector between lid and scales ensures that the scales are not accidentally affected during weigh-ing.