Customised products as standard
FM Bulk Handling – Fjordvejs standard products are always customised to the individual task. We supply a solution that is based on your needs and requirements.
Based on your ideas and requirements
We develop solutions and machines from the ground up, based on your ideas and requirements. On that basis, we then design, develop and manufacture your solution as a close collaboration between you/your specialists and our sales representative, technical and production departments and, ultimately, our fitters.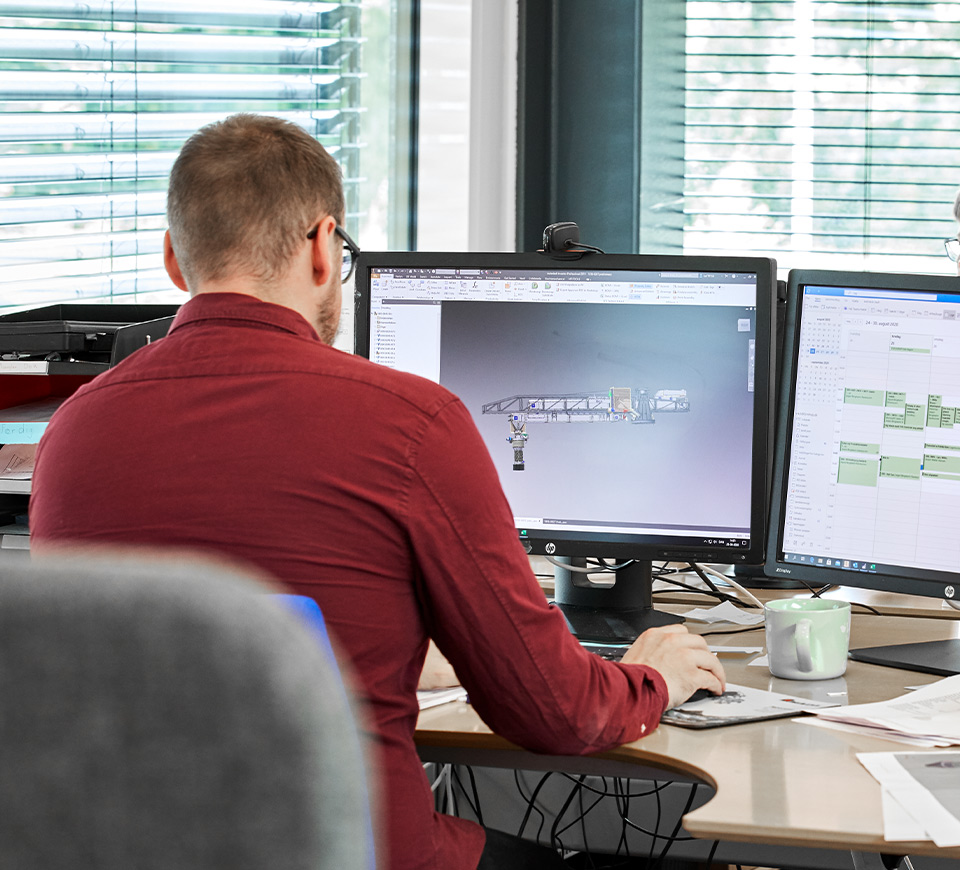 We are pleased to accommodate special requirements such as:
Special bearing seals
Extended steel bearings and sealings to prevent the ingress of materials and dust into the bearing's surfac-es
Special intermediate bearings
Heavy-duty centre tubes in screw conveyors to avoid the use of intermediate bearings
Wear plates in Hardox steel plate
Specially-designed chains
Hot-dip galvanised
Painted in RAL colours
Stainless steel AISI 304 and AISI 316
Special "bomb door" intermediate outlet for chain conveyors and flight conveyors
Experts in efficient low-impact transport of bulk products
We have experience in the transport of materials as diverse as grain, fish meal, meat and bone meal, tarmac, dry cement, fish feed pellets, wood pellets, soya and pet food. I.e. we are able to supply machinery to transport all forms of predominantly dry materials.
This includes supplying twin chain scraper conveyors to transport lime, chalk and ash.  The machine was built with a 45° inclined drive terminal and all vital components were specially made on the basis of our experience and extensive expertise about the transportation of different types of bulk products.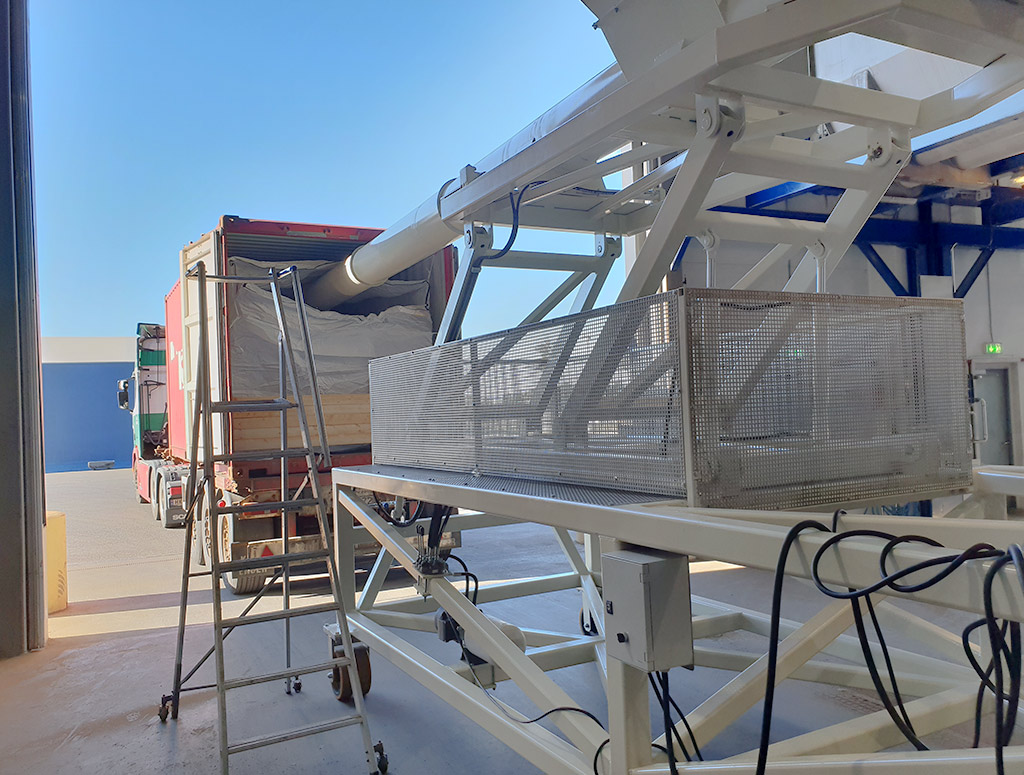 We can also:
Supply complete plant systems to ensure optimum filling of storage halls, etc.
Sort plastics from meat and bone meal.
Specially design collapsible boxes when required.
Supply a semi-automatic robot to empty big bags.
ATEX
We advice about risk of explosion, and FM Bulk Handling – Fjordvejs products can, by agreement, be supplied to ATEX standards.