Specialists in efficient low-impact transport and processing
FM Bulk Handling – Fjordvejs specializes in efficient low-impact transport and processing of dry bulk products. We develop, manufacture and service complete plant facilities, individual machines and everything in between.
Communication is essential to the development of our solutions
We listen to our customers' needs before we even begin to propose or develop a solution. This means, among other things, that we adapt our solution to the challenge you face instead of adapting your requirements to our solution. We want you to participate in the development of the solution, as you know your bulk product and your requirements best.
Modern development with a tradition for solid craftsmanship
We have a long history. FM Bulk Handling – Fjordvejs opened in 1956 as a smithy. Over the years, we have developed our skills and know-how to where we are today, effectively developing and manufacturing our products with the aid of modern machinery and technologies. We still produce to good standards of smithery, which assures our quality and allows us to be flexible when adapting solutions. We have a strong team of loyal and skilled employees with many years of experience. We also train our own apprentices to ensure that we have skilled employees in the future.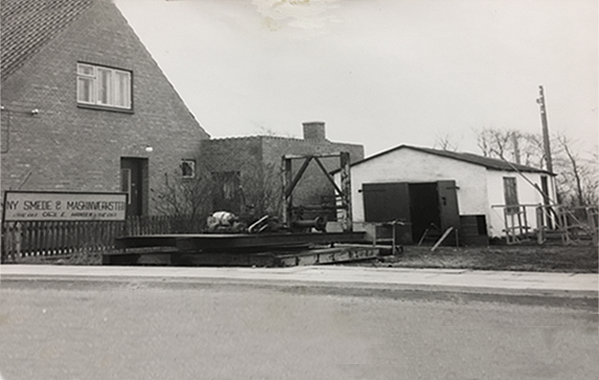 From local smithy to global specialist
FM Bulk Handling – Fjordvejs started out on the docks in the Danish port of Skive. Since then we have moved outside town where we have more space to expand our production. We have a US office in Atlanta, but our roots and headquarters are still in central Jutland, which is where they will remain.  All our manufacturing takes place in-house in Skive, from where we supply and assemble solutions for customers in most parts of the world.