We manufacture our own products.
Made in Denmark.
Your solution will be manufactured here, in house. Our production line shares premises with our development team, which allows our precision smiths to contribute their expertise about processes and materials. Our engineers and draughtspeople are also in close proximity too, which is beneficial when details need to be clarified or tested during development and production.
Strong production team with extensive experience
The FM Bulk Handling – Fjordvejs production line employs about 40 precision smiths. The vast majority of them have been with us for many years. Five in every six of our employees have been with us for over five years and it is perfectly normal for one of our employees to celebrate 30 years of employment with us. This means that we have a strong team with a solid base of experience, which allows us to maintain high-quality standards in our manufacturing.
We train the workforce of the future ourselves
We always have four or five apprentices working in manufacturing. This is partly because we prefer to train our own precision smiths to ensure that we are self-sufficient when it comes to new and competent employees and partly because we think it is important to ensure that our industry has a skilled workforce in the future.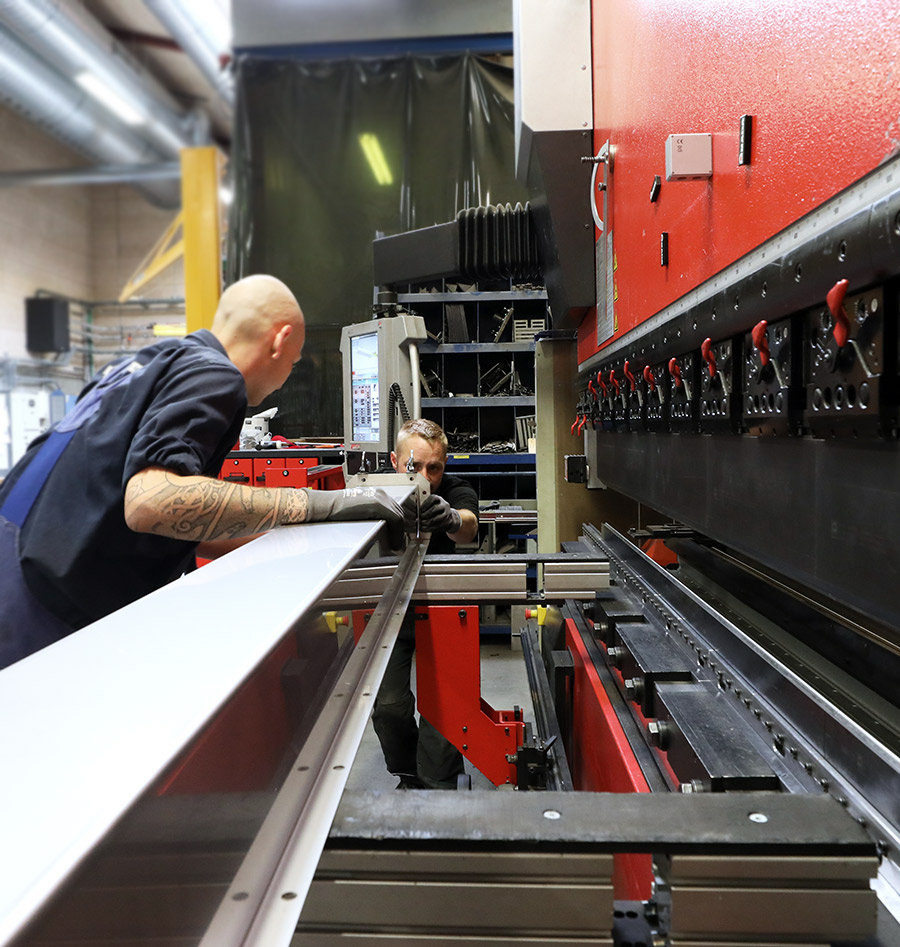 Traditional craftsmanship using modern methods and machinery
Our manufacturing continues to be largely based on craftsmanship, just as it was when we started out in 1956. This does not, of course, prevent us from investing in new technology and machinery. Such investments allow us to increase our productivity. For example, we use laser cutting machines and welding robots to perform certain tasks, but a high level of craftsmanship allows us to maintain flexibility in our production, while continuing to be open to new processes and assures the quality of our end products.
High capacity that continues to grow
We are also investing in buildings to increase our capacity as our activities increase. It is no challenge for us to build ship loaders of up to 30 metres in length in our production hall. We have expanded our production halls six times since we moved into our current premises in 1987. Our last expansion was in 2019 and we are already planning the next one.