Flexible and reliable belt conveyors
An FM Bulk Handling – Fjordvejs belt conveyor is always robust and made of heavy-duty materials.  All bearings and bushings etc. are of the highest quality to ensure that your belt conveyor can run 24-7, every week, all year round without breakdowns and unnecessary downtime.
Your belt conveyor can be supplied hot-dip galvanised, painted in RAL colours or in stainless steel (AISI 304 or AISI 316).
Our belt conveyors are built either as a strong, installation-friendly grid construction, or as a closed panel-based construction with top, sides and base.
Capacity
Standard capacity for our belt conveyors is 5-700 m3/hour. If you require greater capacity, we are able to manufacture your belt conveyor to custom sizes.
Self-supporting up to 12 m
A belt conveyor from FM Bulk Handling – Fjordvejs is self-supporting up to 12 metres. This eliminates the necessity of additional supports/pillars, leaving good space for driveways under the conveyor. It also means reduced installation time.
Our belt conveyors can also be suspended from guide rails, making it possible to achieve a system with longitudinal and latitudinal belts to ensure optimal filling, for example in storage buildings.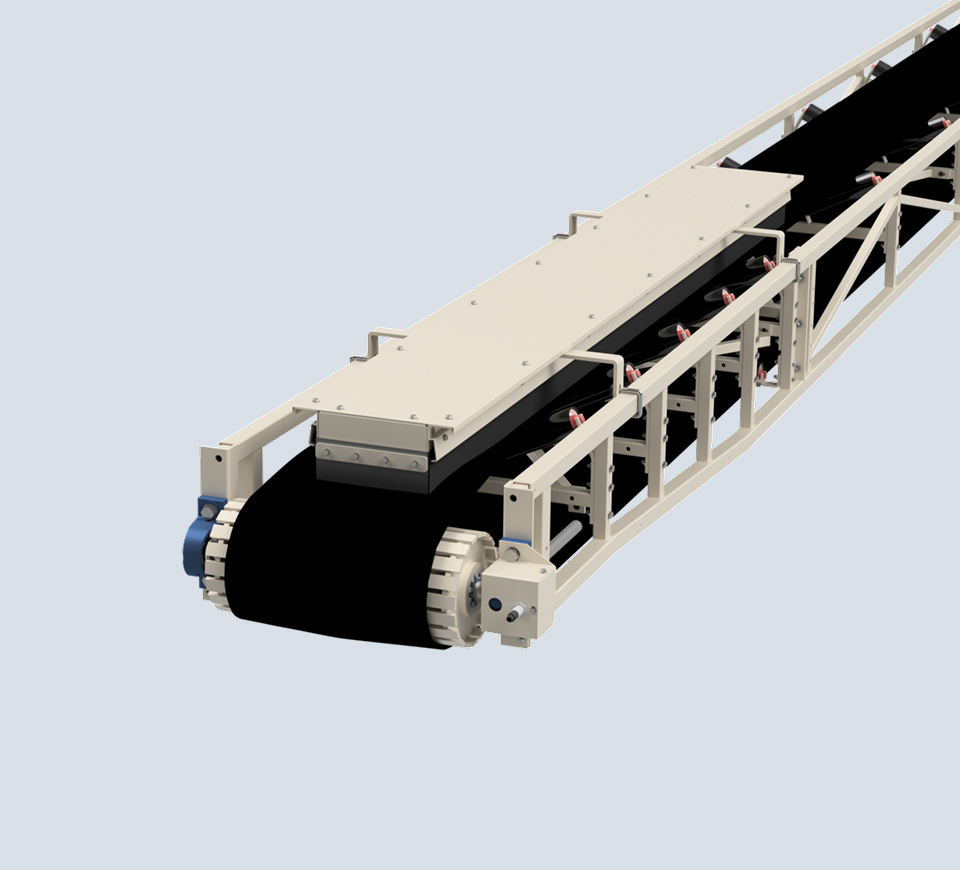 Standard to FM Bulk Handling – Fjordvejs belt conveyors
The belt runs on plastic or steel rollers split two, three or five ways
Plastic rollers are very low weight, hard-wearing and maintenance free
Plastic rollers can be replaced without the use of tools
Steel rollers are used when transporting heavy or hot products
Oil and grease-resistant belts
Drive and tension rollers are always supplied with squeeze bushings to ensure fast and easy service and maintenance
Supplied as a kit for assembly to ease shipping, while also ensuring short installation time
Motor
Your belt conveyor can be supplied with various types of gear motors, depending on your preferences and material, capacity and running time requirements.
Helical gear motor
Helical bevel gear motor
Drum motor
Our motors are fitted to heavy-duty motor brackets.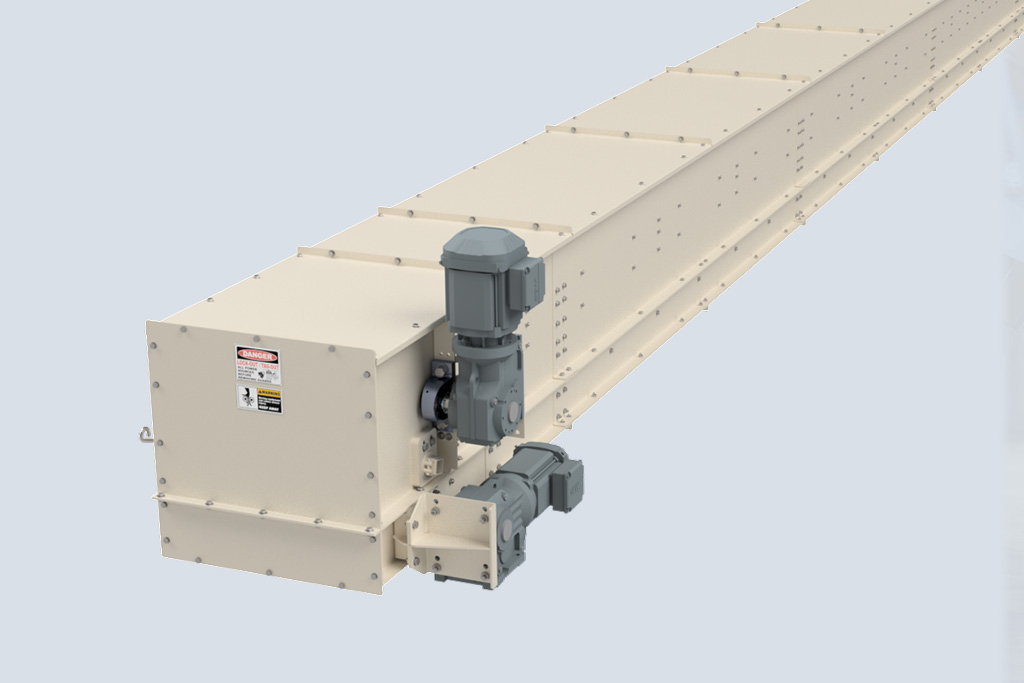 Extra options for your belt conveyor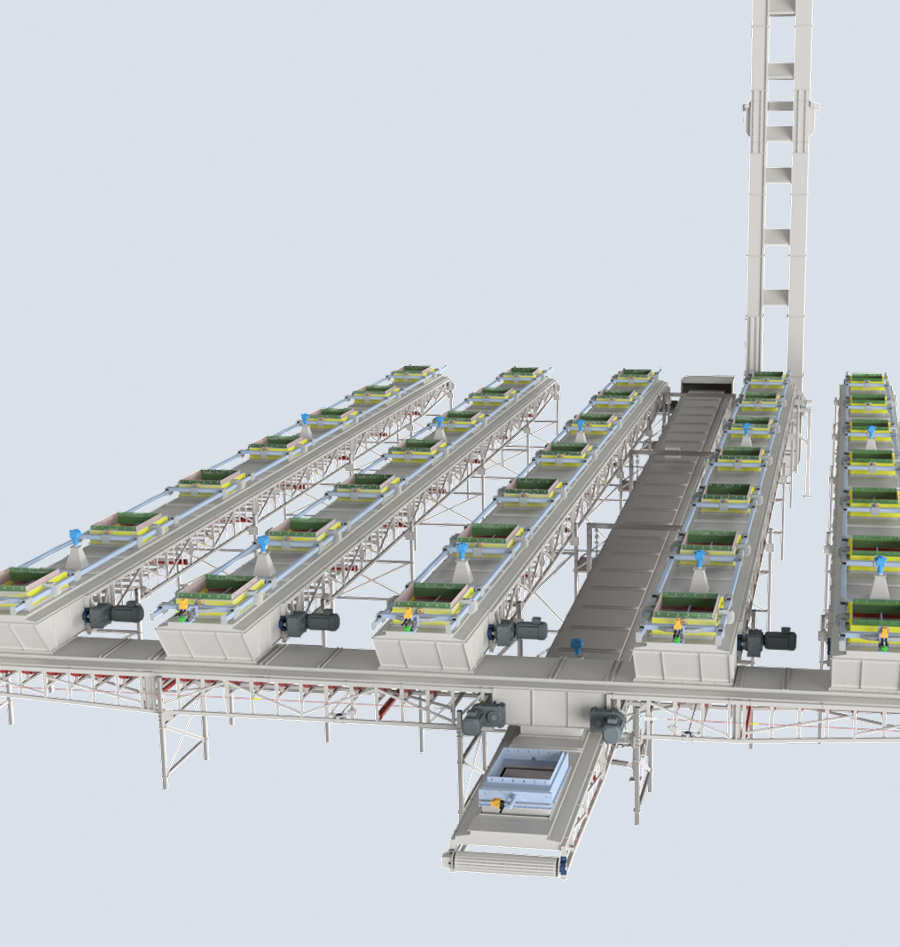 If required, your belt conveyor can also be supplied with:
Top cover
Fully enclosed
Spillage tray
The belt itself can be supplied in various qualities and executions, depending on the product it will be transporting
Reversible: Your belt conveyor can also run in reverse if required