High capacity and minimum waste when providing feed that pets can chew on
Pet food – Dry pet food customers are more satisfied and perceive a product's quality to be relative to how much it crumbles. Pets should be fed dry food that needs to be chewed. Dust and crumbs are unappetising. Achieving this relies on low-impact transportation and processing of the finished feed pellets and low-impact transportation and processing is what you get when you purchase a system from FM Bulk Handling – Fjordvejs.
We combine your product expertise with our know-how
We have a lot of experience in the transportation of dry feed and pet food. We engage our experience and know-how in combination with your expertise about your products and the demands that you need us to fulfil. How big is your capacity? How much waste is acceptable in the form of dust and damaged pellets? What are the characteristics of your pet food during the transportation and packaging phases?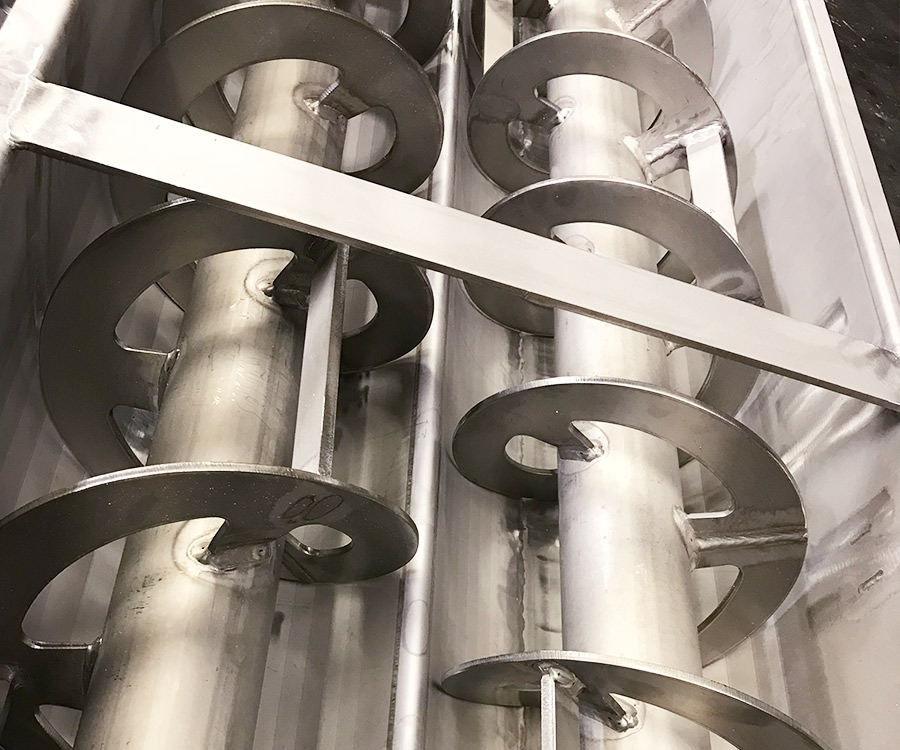 Precise dosage and low-impact transport
We can ensure precise dosage during production and packaging. Our solutions minimise waste and crumbling, ensuring that you receive a reliable solution.
Find out about FM Bulk Handling – Fjordvejs pet food solutions
We supply pet food solutions including micro dosage systems, bucket elevators, chain conveyors, containers and weighing systems. Contact FM Bulk Handling – Fjordvejs for a chat about all your processing plant solutions needs.