We have plenty of space, capacity and excellent craftsmanship
FM Bulk Handling – Fjordvejs has an approximately 7,500 m2 production facility next to our headquarters just outside Skive. This gives us the space and capacity to develop and manufacture systems of all sizes. We can easily cope with a 25-30 metre ship loader, or longer conveyors that we build as modules.
We have our own efficient paint booth and can supply your solution in your desired RAL colours, or as a hot-dip galvanised rust-resistant option. We also have enough space to expand when the need arises.
Skilled craftsmen with modern production gear
We have approximately 40 precision smiths who are able to MAG, MIG and TIG weld. Our manufacture is also assisted by the newest laser cutting machines, press brake, grinders, welding robots etc. We make ongoing investments in new machinery to increase our productivity, but quality craftsmanship will always be important.
Most of our smiths have been with us for more than five years.
We are always training four or five apprentices and many of our skilled employees were trained by us.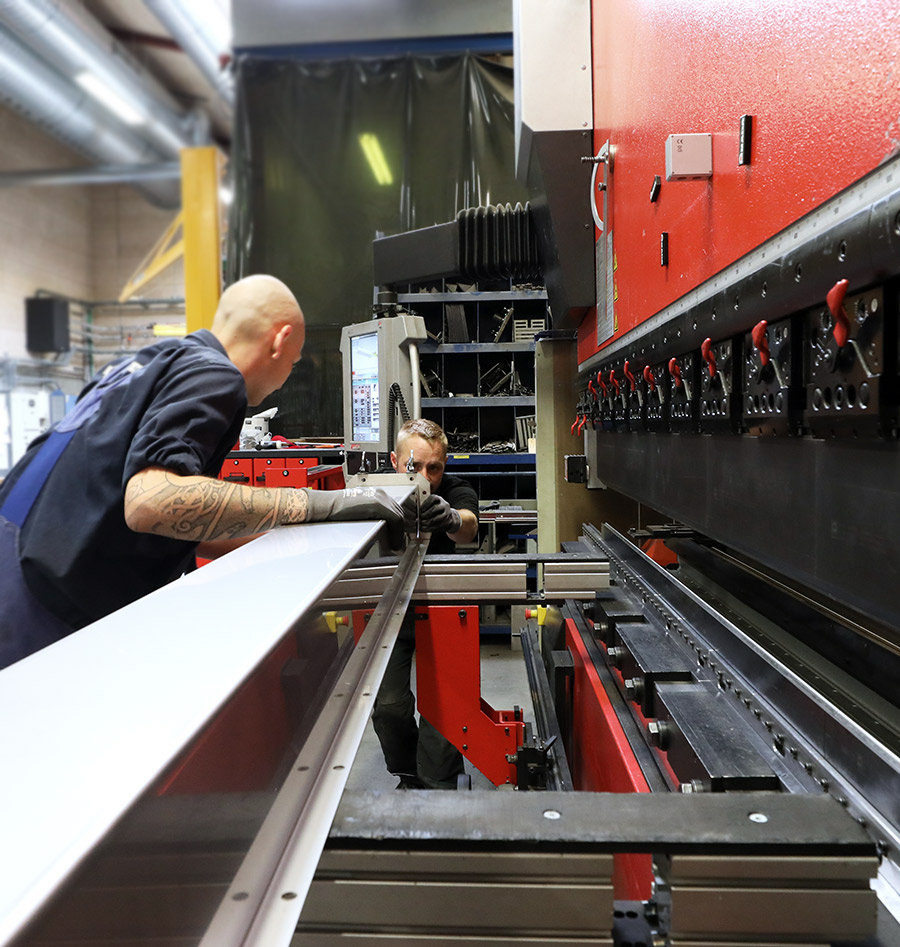 Not far from development to production
Just a few metres separate our sales team from development and production. Our engineers and smiths are in close contact, which eases the exchange of new ideas, methodologies and materials know-how.