High precision dosage on a large scale
FM Bulk Handling – Fjordvejs has extensive experience in the dosage of many different bulk products. These products are often very demanding of dosage systems as they can stick, jam and cause extensive wear to machinery etc.
Precision is important
We focus on precision and productivity. One example is that we often equip multiple scales at a single plant. We use separate suspension systems for silo cells and weighing units to prevent weighing precision from being affected by vibrations from silos and silo filling.
Your dosage system is customised to your requirements and your raw materials. We supply dosage systems for feed production, mortar production, the chemicals industry and for many other purposes where high precision and large capacity are required. Tell us about your requirements and we will build a solution that will last for many years to come.
Capacity
Dosage in a micro dosage system can vary from 2 g to 100 kg. Your plant may have just a few containers or over 30. Bin size will vary based on the capacity you require and how much space you have.
Dosage systems are often structured around an screw conveyor that transports the product from a container to a scale. For micro dosage, screw conveyors are typically between Ø35 mm and Ø125 mm. Macro dosage screw conveyors are typically Ø200 mm and upwards. They are always defined by your requirements for dosage speed, precision and capacity.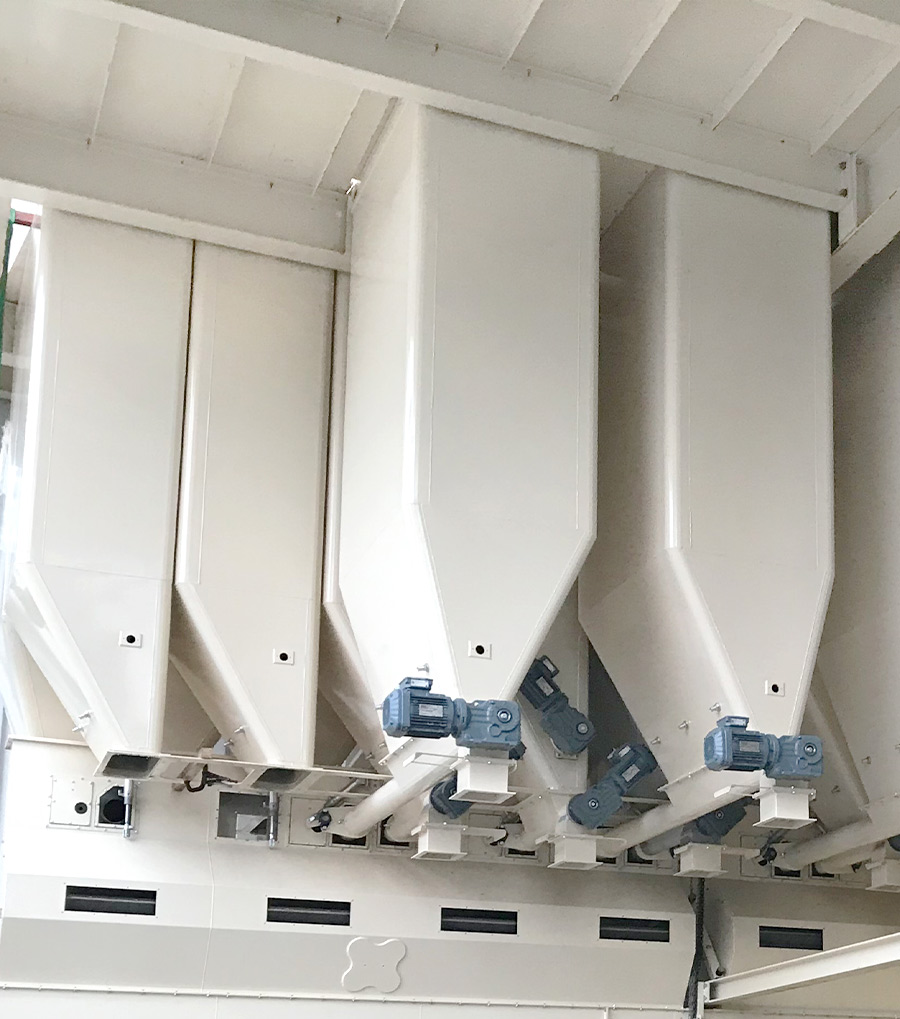 Dosage system
To transport your products to the mixer, a chain, screw conveyor or flight conveyor is installed underneath your FM Bulk Handling – Fjordvejs dosage system. Types will vary by your product and requirements and are specified on the basis of each job.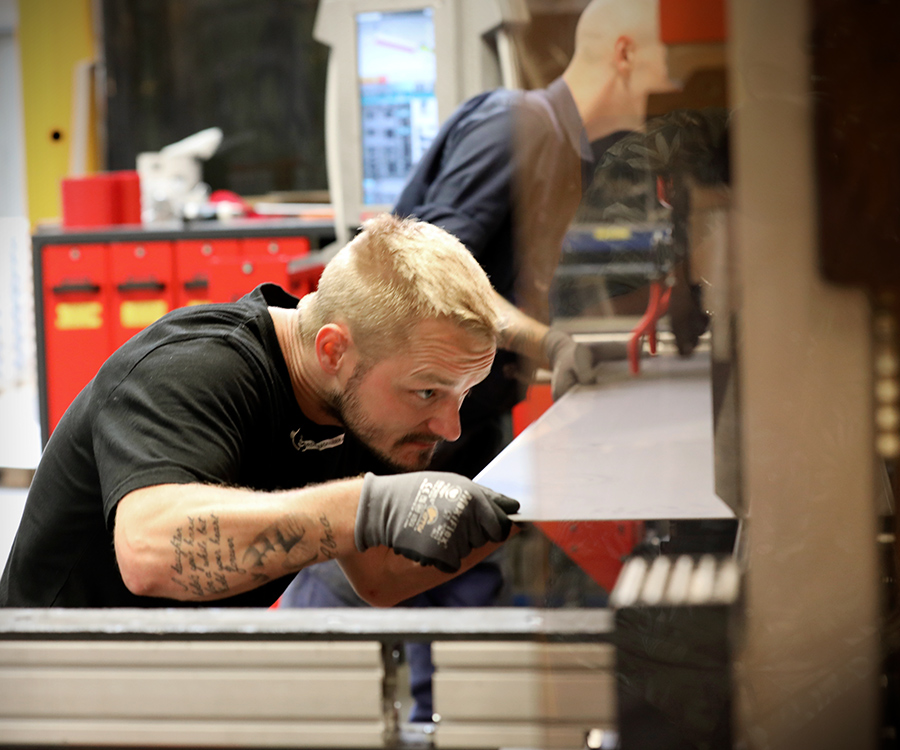 Standard to FM Bulk Handling – Fjordvejs dosage systems
Rounded corners on all funnels/bins ensure free downward flow to the dosage screw conveyors
Inspection hatches secured by bolts on all funnels
Small dosage screw conveyors can be centerless to ensure free flow. We can install a dosage stop to pre-vent product from spilling onto the scales when dosage stops.
Dosage solutions options
Stirring in the conical trough above the screw conveyor and/or agitation, hammer or air. This ensures correct dosage and emptying if your products are difficult to work with.
Silo cells can also be fitted with top hatches and a bagging grate to remove lumps. These can be supplied with a pneumatic lock so they can be controlled from the control room and opened only using the correct raw materials bar code or by authorised staff. This prevents silos being filled in error and offers greater reliability when controlling recipe compositions.
Residue removal shutter on dosage screw conveyors, so left over products can be changed before the silo cell is completely empty.
FM Bulk Handling – Fjordvejs can also supply conveyors and equipment to fill your silos.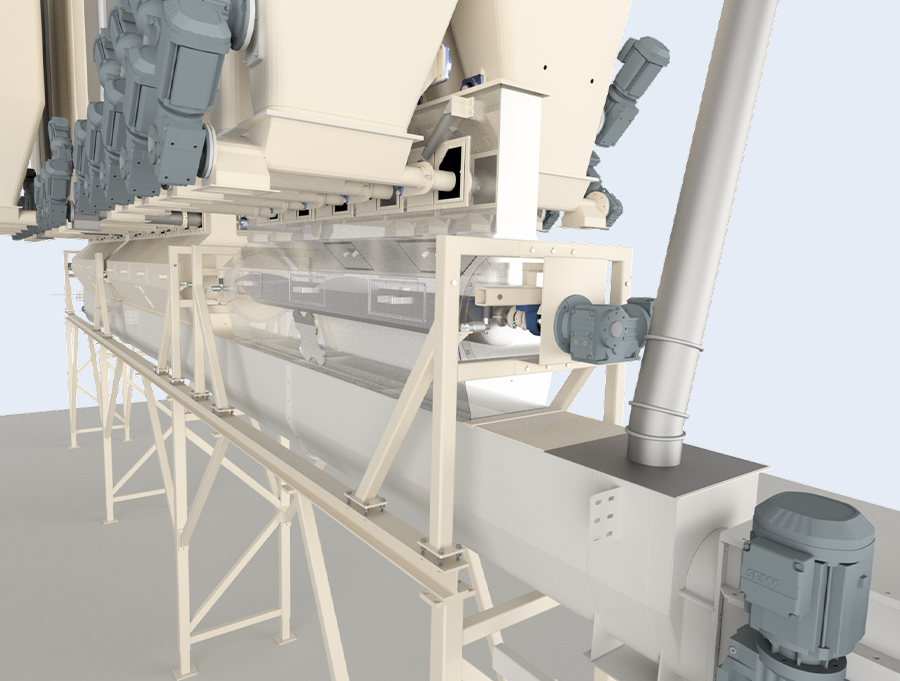 Micro dosage system – small and space-optimised
Our micro dosage system is a flexible modular unit that is custom-built to your size, capacity and precision requirements. The system is available in standard painted steel, AISI 304 stainless steel, AISI 316 stainless and acid-resistant steel, or a combination of the various materials. It has to be the right choice for your products and the demands they place on your system.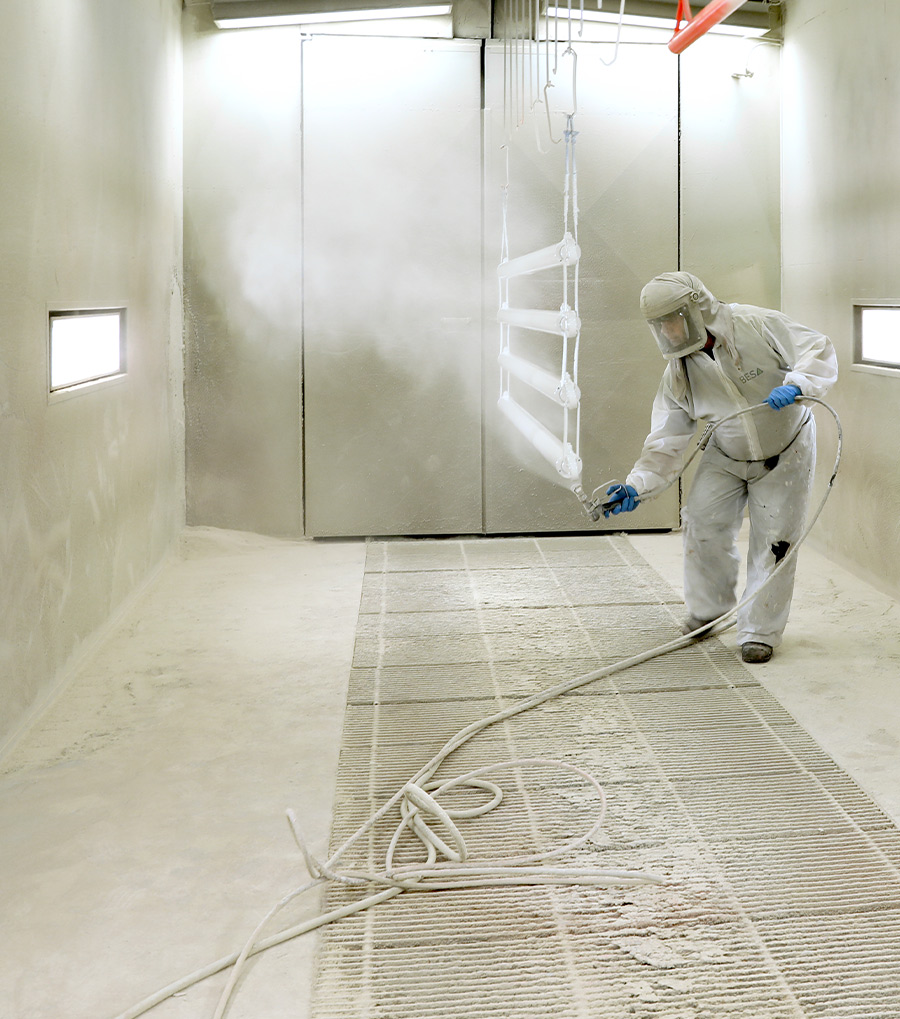 Our micro dosage system is compact in size and we will ensure that it fits into your production plant.
Rectangular silos with shared walls, which mean reduced dimensions for installation
Silo height is customised to location, so they will fit your factory
Filling and distribution are customised to the individual site and requirements
Control systems can be connected to your existing system
Macro dosage systems – large volumes
FM Bulk Handling – Fjordvejs also supplies macro dosage systems, including screw conveyor dosage of products from big bags. Screw conveyors are fitted with weighing cells to ensure highly precise weight.
Macro dosage systems often feature loose bins. This permits a high degree of flexibility to change products quickly. The investment would also be limited compared to installing fixed bins over the dosage screw conveyors.
ATEX
If required, FM Bulk Handling – Fjordvejs can micro and macro dosage systems to ATEX standards.