Our engineers have many skills – and listening is one of them.
We have our own technical and development department. Listening to what your task entails, is one of the most important skills there is. We need to know what product you need to transport and the nature of your requirements. Only then can we develop or adapt a solution that will mean optimal operations at your end. If we are to ensure that the solution we develop is up to the task, we have to listen to what you have to say and ask about anything you haven't told us yet.
Developing solutions on the basis of combined know-how and experience
Our technical department is comprised of about 10 highly competent engineers and technical designers who plan, develop and design solutions in partnership with you, the customer. But actually our entire company is part of our development department. Our engineers work closely with manufacturing and are able to incorporate the know-how and experience of all our employees, from management to the individual smith on the production line. We know our materials and methodologies and what it takes to innovate. We have extensive experience in what will work for each task and with which types of bulk products.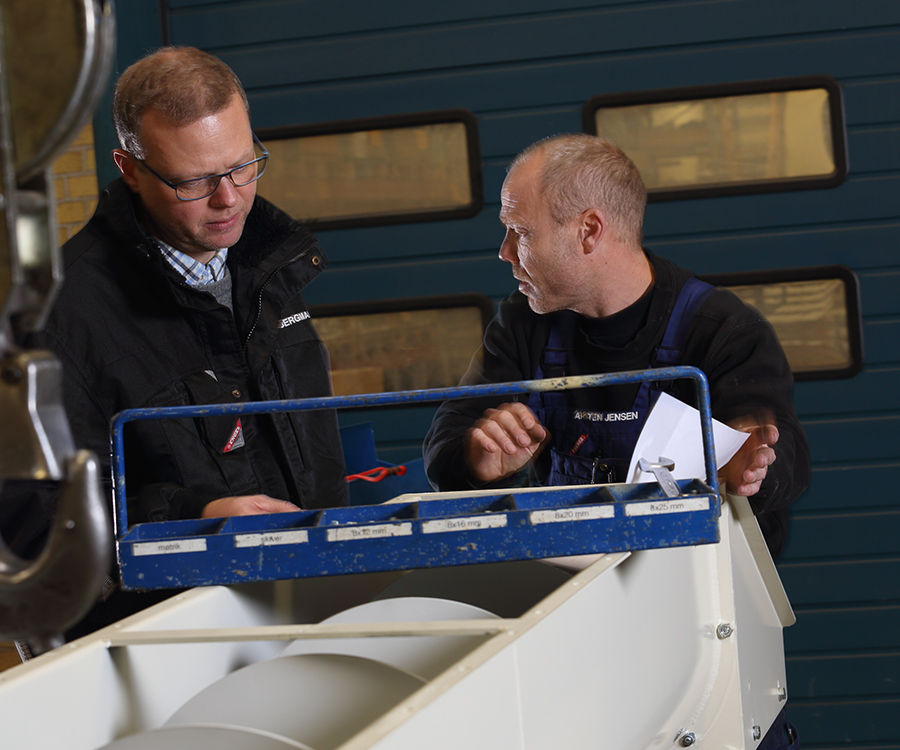 Collaborative development
When working on your project, we are pleased to bring your experts into the process alongside our own technical department. Combining our shared skills and know-how will allow us to create new optimal solutions.
New knowledge and new technology
Our engineers and technical designers at FM Bulk Handling – Fjordvejs always keep an eye on technological developments and new opportunities. We use modern design and construction tools that we combine with our expertise and yours, to open doors for innovative opportunities and high standards of efficiency.
Let us take the first steps by listening to your bulk product transport requirements and challenges. The second step is to engage our technical department.